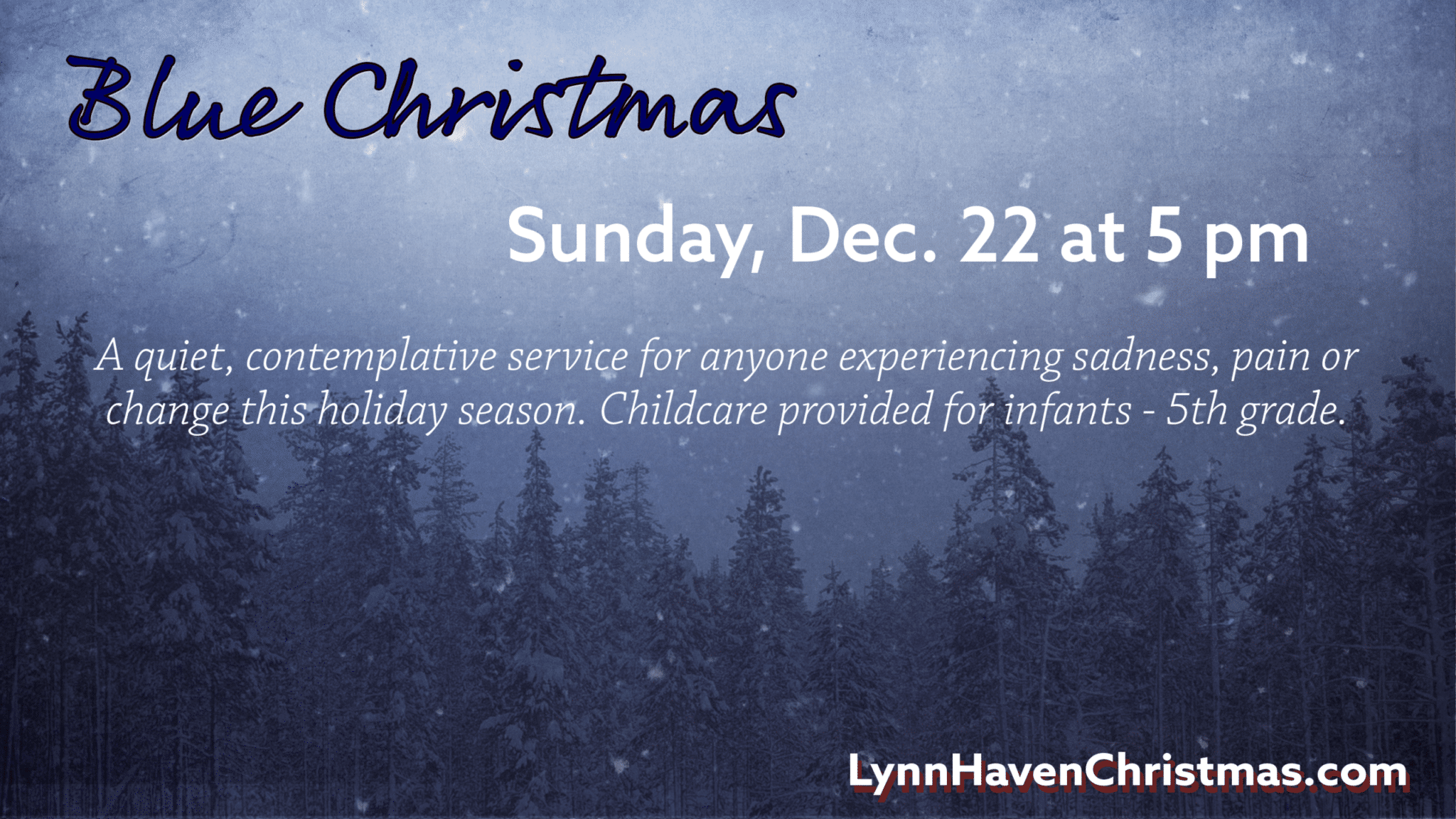 Blue Christmas
Not everyone feels cheery around Christmastime. Those facing a loss – such as the absence of a loved one, divorce or separation, financial misfortune, health crisis, or another painful experience – can feel burdened by the joyfulness of the Christmas season.
During such times in our lives, we need comfort and consolation and to know that we are not alone.
Our Blue Christmas event is a quiet, contemplative service for anyone experiencing sadness, pain or change this holiday season. At this service you will be accepted where you are and invited to seek healing and hope.
Childcare provided for infants – 5th grade.